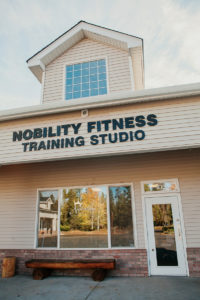 56825 Venture Lane, Suite #103 Sunriver, Oregon 97707
Nobility is Nobleness of mind, character, body, and spirit. Our goal is to create a studio that helps individuals conquer their goals though personal training.
We believe there is a  difference between exercise and training. Exercise is movement done for the effect you get out of it today. Training is when you exercise in specific ways to achieve a long term goal with each workout intended to create progression and results. We enjoy helping others take the necessary steps toward achieving their goals. We know that with education, motivation, and the accountability we can provide the results you have been looking for.
When you're ready to get started click here to set up your free consultation!